Name:

Nick Bryant
Tel:

86-138-58941517
86-579-86811517
WhatsApp:
Skype:
Address:

No. 52, North Jinlin RD, Niansanli Industrial Park, Yiwu, 322000, China
The merchandise in Yiwu market is the cheapest in the world.A pair of socks: US$2+ in America, US$0.2 in Yiwu. A pair of sneakers: US$20 in America, US$2.5 in Yiwu. Kitchen Knife Sets: US$49 in America, US$6 in Yiwu.
Almost every product on sale has only 50%, 30% or even 10% of the retail price in Europe and America. The quality seems no difference. In fact, they are exactly the same products. Why Yiwu market can keep such low prices?
#1 A Huge and Cheap Supplier Base
Yiwu with its neighborhoods forms the largest private and family owned factory base in China. After 20 years of running their machines day and night, they already set up many factories in Europe and America. Now they are the most efficient manufactures in the world for socks, buttons, zippers, straws, plush toys, jewelry accessories, hardware and tools… What's more, they're not only the largest, but also the cheapest. Let's have a look at Mr. Jinwu's factory: Mr. Jinwu's house, a 4 store building about 800 square meters with a back yard which was built 7 years ago. Now the first floor is his warehouse and workshops. The second floor part as his office and the rest as workshop. The third floor is where his family lives. The fourth floor is dorms for his workers.They produce caps. When there is no order, these workers do other part-time jobs. Mr. Jinwu pays electricity and water at residential rate, instead of industrial rate. That's to say, he pays 50%-40% less on electricity and water every month than other factories located in industry areas. Plus zero house rental, zero insurance and medical care cost for his worker. You can imagine how competitive his price is! There are thousands of factories like this in and around Yiwu. How could anyone else beat them on prices?
# 2 Scale Effect
As so many factories get together, including many big ones, the scale effect shows its power. Transportation and marketing cost get lower. Parts, accessories, materials, even production lines prices all get lower significantly.The more factories arise, the lower prices they will have.
# 3 Big Battleground
As Yiwu market became the world largest wholesale market for daily using items, more and more factories, not only factories nearby, but also all over China, are putting their products on this market, to compete for a bigger share.These ruthless competitions ended up with a 2-3% profit margin in many categories.
# 4 Strong Government Support
Yiwu opened its free market in 1982, which was one of the earliest free markets in whole China. In the last 35 years, Yiwu government put almost all their money and energy to build the markets. Then rent shops to venders at very low rates. Private companies are not allowed to get into market building business. All markets in Yiwu are built by government and run by a government appointed company. In this way, Yiwu attracts more and more vendors from all over China by its low shop rates and growing business. As a result, factories from cities like Wenzhou, Ningbo, Shantou, even Guangzhou, where hundreds of containers were produced and exported every day, came to Yiwu market in flocks to sell their products. Yiwu market offers most-favored-vendor treatment to factory outlet centers. In recent years, they put more efforts bringing in more national top brands and global brands, all in the most favored treatment, to improve products quality level.With these strong backup from government, Yiwu market kept prices at an extremely low level in the past three decades.
# 5 "One-Cent-Profit" makes a fortune
Businessmen of Yiwu and its nearby areas are famous of hard-working and agility. They're keen on every "one-cent-profit" businesses opportunity. For example, the profit of one sewing needle is just about 1/10 cent RMB, the profit of one straw is just 1 cent RBM but if you can sell containers of them in one month, you can still earn a descent profit. As long as there is a profit, no matter big or small. These so called "ants businessmen" would desperately go for it. This is probably the most important reason why Yiwu market has such low prices.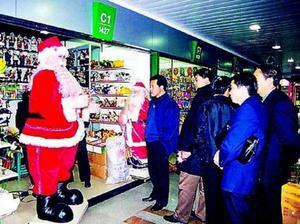 YIWU EXPORT AGENT, TRADE AGENT, GOVERNMENT PURCHASING SERVICE, LOW PRICE MARKET IN CHINA.