Name:

Nick Bryant
Tel:

86-138-58941517
86-579-86811517
WhatsApp:
Skype:
Address:

No. 52, North Jinlin RD, Niansanli Industrial Park, Yiwu, 322000, China
How to purchase from Yiwu wholesale market?
Yiwu market is the world largest wholesale market for small commodities. Many first-time visitors are facing this serious issue that how to buy from Yiwu market.
For example: Nancy is from Singapore, who represents a large company and plans to source some products from Yiwu. Before she came, she thought that Yiwu market is something like a fair or trade exhibition. She can easily import directly by speaking to the sellers. She was so disappointed to find out that 95% of the people in the market are not ready to export directly. They don't have export license, don't know anything about FOB price and most of them even don't speak English! How does Yiwu market work? Factories and their distributors have shops or showrooms in the market. They sell the products that they produce or represent. Usually two people are working inside the shops. One is the owner, the other is the assistant. In most cases, the shop owner is the factory owner's wife, daughter or family whom the factory owner can completely trust. The "assistant" is usually a girl they employe, who can speak some English and know how to use a computer. The owner normally doesn't speak any English but know little about foreign trade. Their job is to keep everything under control. To keep the overall cost down, the "shop assistant" is usually high school graduates or college graduates. They don't have much knowledge about foreign trade either. So the shops here just put whatever available inside, and sell.
To export directly to overseas buyers is something too much for them, both in time and experience. So here comes the question:How to buy from Yiwu market? In most cases, you have to use a Yiwu agent to assist you with all the sourcing activities. They can arrange your visit, accompany you to the market to explore, then collect orders, do inspection, and finally ship your products. Of course, agents will usually charge a commission from 3% – 5% of your total purchase value, according what you buy and how much you buy. >>Yiwu Sourcing Commission*The good things about using an agent: Obviously, an agent can make things much easier for you. Sourcing from Yiwu without an agent is a "Mission Impossible". You have no warehouse to collect your orders, no title to ship out your containers, and no one do inspection. Your agents can also help you get cheaper prices sometimes because they have connections with suppliers. They buy a lot from suppliers who are also willing to offer a discount because agents help them on sales.
Suggestion: Come to Yiwu for a visit if possible. Personally, I would recommend each buyer come to Yiwu for a visit to see things by themselves. This is crucial to their business success. First, buyers know their market far better than their agents. They can select the suitable products at a reasonable price. If they stay with an agent, there can be lots of mis-communications and time waste. Buyers can also discover new opportunities. I don't think agents can show all the opportunities of this huge market, just by emails, phones talks and live chat. Second, buyers know the fact at some extent. They can excess to information like price and new arrivals. They can explain exactly what they want and show the agents/factories how to do in the future. They can also make quicker decisions. Third, it is very possible that you spend lots of time and energy, but without any positive results in the end.
So, talk to us know to learn more about how to purchase from Yiwu market.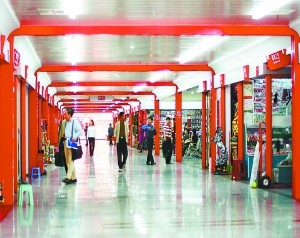 CHINA WHOLESALE MARKET RESEARCH, THE BEST PLACE TO SOURCE FOR AMAZON SELLERS, CHINA SOURCING AGENT, YIWU MARKET AGENT.