Shenzhen-Yiwu-Dalian Flight Opened in Yiwu Airport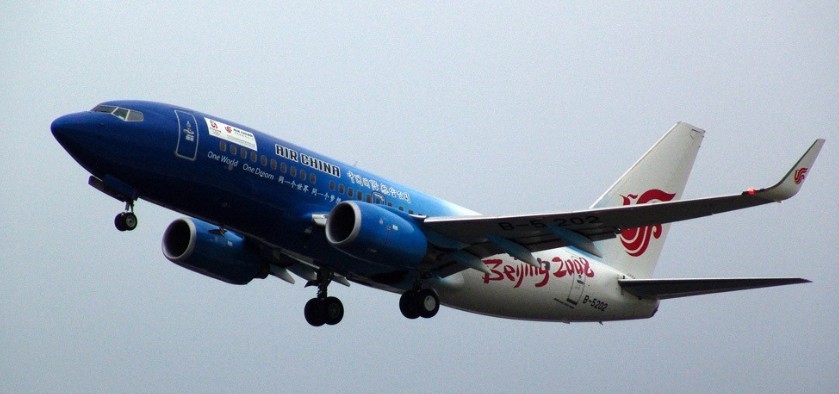 On the morning of Mar. 28, Flight DZ6221 flied by Donghai Airlines Co., Ltd. took off from Yiwu Airport to Dalian. This is the first flight from Shenzhen to Dalian which stops in Yiwu.
It is learned that with the aircraft type being Boeing 737-800, the Shenzhen-Yiwu-Dalian flight opened in Yiwu Airport is flied by Donghai Airlines Co., Ltd. and planned to fly a round trip on each Tuesday, Thursday, and Saturday respectively. The specific schedule is: taking off from Shenzhen at 06:30, arriving at Yiwu at 08:25, taking off from Yiwu at 09:15, and arriving at Dalian at 11:25; taking off from Dalian at 12:40, arriving at Yiwu at 14:55, taking off from Yiwu at 15:50, and arriving at Shenzhen at 18:00.
The opening of this flight received broad attention of many passengers. It was introduced by the personnel from the Civil Aviation Administration of Yiwu that the flight didn't only set up an "air bridge" between middle Zhejiang and Dalian, but also increased the number of flights between Yiwu and Shenzhen, shortened the round trip time of passengers, and provided more convenient means of transportation for the economic and trade exchanges, as well as travels, between the three places.
Nick Bryant
ICTC Imp. & Exp. Co., Limited.
Your China Agent!
www.yourchinagent.com ...
Sourcing, purchasing, exporting, shipping, business consulting…
Mobile & WHATS APP: +86 138 589 41517
Email: nickbriant@yourchinagent.com
Skype: squall660
Facebook: www.facebook.com/yourchinagent
LinkedIn: cn.linkedin.com/in/nick-bryant-81902536
Twitter: NickBry78073751
A partner of NEXUS GOLD (Israel), DMG Sp. z o.o. (Poland), CHATZIELENIS S.A. (Greece) ...
Add: No. 52, North Jinlin RD, Niansanli Industrial Park, Yiwu, 322000, China.
Tel.: +86 579 86811517 Fax: +86 579 85268674
CHINA AGENT, BUYING AGENT, SOURCING AGENT, PURCHASING AGENT, YIWU AGENT, YIWU MARKET, CHINA WHOLESALE MARKET, CHINA COMMODITY MARKET, BUY FROM CHINA, TRADE AGENT, EXPORT AGENT, SHIPPING AGENT, CHINA DIRECTORY, CHINA COMODITY CITY, CHINA INTERNATIONAL TRADE CITY, FUTIAN MARKET, AMAZON PRODUCT SOURCE, EBAY PRODUCT SOURCE