Name:

Nick Bryant
Tel:

86-138-58941517
86-579-86811517
WhatsApp:
Skype:
Address:

No. 52, North Jinlin RD, Niansanli Industrial Park, Yiwu, 322000, China
Dining in Yiwu
Yiwu has a wide range of restaurants(Coffee shop & Teahouse) to offer; foods can be tasted from every country around the globe,such as Chinese food,Western food and Middle Eastern food etc..
Below features a vairiety of the very best restaurants(Coffee shop & Teahouse) in Yiwu.
Chinese food
Wow, there are thousands of Chinese restaurants,I've no idea to recommand you which one. Walk down the street in Yiwu,you never miss a Chinese restaurants.
Middle Eastern food
There are more than 100 Middle eastern Restaurants in Yiwu and most of them at the Binwang District.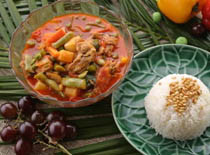 The following list just some of them.
Barki Restaurant
ADD:No.38, 8 Street,Binwang District,Yiwu
NaierMu Restaurant
ADD:No.40, 8 Street,Binwang District,Yiwu
Western food
Best Western Restaurant: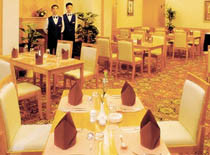 Guangxini RestaurantFeatures:Desserts,Coffee,Grills,All kinds of barbecueADD:No.118,7 street,Binwang district,Yiwu
Best Music Restaurant
Yiwu 31 Music RestaurantADD:No.220,Binwang RD.,Yiwu
best Bar Restaurant:
Tekelai Mexico RestaurantFeatures: Beet tacos,Beet tajitas,Beet burritosADD:2F,No.8, Building 6,Futian business center,Yiwu
For most star-rate hotels have its own Western Restaurant, never worry about your dining in Yiwu.
Korean Cuisine & Japanese Cuisine
Mingyue Japanese CuisineADD:No.2, North Gongren RD.,Yiwu
Ruiri Japanese CuisineADD:No.9, North Gongren RD.,Yiwu
There are more than 100 Korean Cuisines in Yiwu, its impossible to list all. If you do need a authentic Korean Cuisines,just leave a message,I'll reply you in a moment.
Coffee & Teahouse
Starbudks Coffee
ADD:No.2, North Gongren RD.,Yiwu
Lafang Restaurant
ADD:No.201,Chenzhong RD.,Yiwu
Other Coffee shop (More than one branch):
CITE COFFEE,Cross-strait Coffee,B Shore Coffee,U.N.D.C. Coffee,Ucc coffee,Paris Coffee Restaurant
Fast food
KFC(more than 10 branchs),McDonald's(2 Branchs)
Pizza
Papa john's pizza
ADD:No.160,North Gongren RD.,Yiwu
Pizza Hut
ADD:No.88,Chenzhong RD.,Yiwu
Jamo pizza
ADD: -1F,Century Mall,Chenzhong RD.,Yiwu
ADD:No.311,Huagong RD.